Presidents Message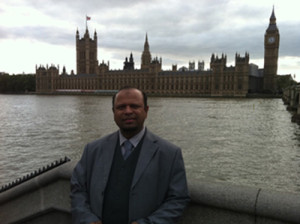 Dear Friends,
Assalamualikum….
Establishment of the Indo-Kuwait Friendship Society is one of the bids in making this world lively and cosy. It not only gives diverse experience but also helps one better understand the world, thereby easing the life. Warm and cordial relation among the people of the world is essential to make this world a better place to live in. Friendship Societies are known as a way for to make new friends. This is a great way for us to promote tolerance. We are inviting people from different races, religions, or cultural backgrounds and learn about their culture and traditions. We can also invite people who look different than us.
There is political and social turmoil forcing thousands of innocent people live dreadful life. Many of parts of the world are now witnessing escalation of violence where its own citizens are killing one another, any initiative promoting social harmony, integrity and friendship would be in accordance with the peace bid as wanted by everyone. Any effort taken to restore peace and harmony among the human individuals could be a strong effort towards making this world in peace. We value the slogan of self sustainment which reminds us the words of the "Mahatma Ghandi – The Father of India" when he said that "If you can give me rice I can eat one day, If you give me the seeds of rice I can eat every day". Promoting affection and friendship among the peoples hailing from various corners of the globe can be done only with the inner zeal and the spirit of restoring peace and harmony. We think there are very many advantages of joining with a society of friends but, there are various things we need to consider that the kind of society we join in enabling to the person to shape strong personality. We aim to develop IKFS as the best platform to work together. All we need to be a part of this society is a complete heart, open mind and helping hands. The prospective members and volunteers need to be self-motivated for voluntary works. We should be ready that to respect the local culture and traditions and laws of the country. We must also keep in mind that – once we make friends, they are forever, never to be forgotten.
Ghalib Al-Mashoor
President, IKFS, Kuwait.
Name & Position:-

Mrs. Sonia Gandhi, Present U.P. A chairperson
Shaikh Mohamed Naser Al-Sabah , Prime Minister of Kuwait
Mr. Walter, Chairman of Credit-Suisse Bank, Geneva
Mr. Jack Jimmy Carter & Mrs. Elizabeth Carter (Former U.S. President Jimmy Carter's eldest son) and Former Senator of State of Nevada, U.S.A.)
Mr. Lord Hughes, Former Foreign Secretary, UK Govt.
Mr. Dummin, Former Vice Chairman, FED – and Chairman of VEGA Global Asset Management
Mr. Mustafa Jassim Al-Shimali, Minister of Finance – Govt. of Kuwait
Mr. Jassim Al-Oun, Minister of Communications , Minister of Electricity & Water, Govt. of Kuwait
Mr. Jassim Al-Khorafi, Speaker, Kuwait Parliament
Mr. Shaikh Fahad Malek Al-Sabah, Mr. Shaikh Ali Naser Al-Sabah, (Royal family members of Kuwait)
Mrs. Shaikha Maimoona Al-Sabah, Dean – Kuwait University – Faculty of Arts. (Royal family member)
Mrs. Shaikha Beevi Al-Sabah (Royal family member of Kuwait)
Mr. Mohamed Al-Omar, CEO, Kuwait Finance House
Mr. Ali Al-Omar & Mr. Jassim Al-Omar, Parliamentarians, Kuwait
Mr. Ibrahim Dabdoub, Group CEO, National Bank of Kuwait
Mr. R.P. Sri Kumar – Director General of Police – Gujarat Govt. India
Mrs. Testa Setelward – Human Rights Activist – India
Mrs. Kiran Bedi – I.P.S. – Social Worker – India
Mr. Suhel Tirmizi, High Court Lawyer and Human Right Activist
Panakkad Sayed Mohamed Ali Shihab Thangal, President of Indian Union Muslim League, Kerala Chapter
Mr. Ebrahim Suleman Set, President of Indian Union Muslim League
Moulana Yousef Al-Kazemi, Chairman of the Indian Muslim Personal Board, New Delhi
Dr. Manzou Alam – Chairman, Islamic studies Centre – New Delhi,
E. Ahamed, Minister of Railways and Former Minister of External Affairs
Vayalar Ravi, Minister of OVERSEAS,
Abdusamad Samadani, Chairman, Iqbal Foundation, Calicut and Member of Parliament
Salim Sherwani, E.T. Mohamed Basheer, Abdul Wahab, JAHANGHIR etc..): Indian Parliamentarians
Dr. M.K. Muneer, Kunhalikutty, Dr. Ebrahim Kunhu (Ministers of Kerala Government) etc..
K.T. Jaleel, Soopy and several Members of Legislative Assemblies of Kerala and Tamilnadu.
Mr. B.M. K. Nair, Mr. Prabhu Dayal, Mr. Swaspawan Singh, Mr. S. Ganapthi, Mr. Ajay Malhotra : (Ambassadors of India to Kuwait – from 1998-2010)
Meetings with:

Ambassadors of foreign countries in Kuwait such as: Bangladesh, Sri Lanka, Afghanistan, Nepal, Kingdom of Bhutan, Vietnam, Bosnia, Bahrain, Qatar, Saudi Arabia, State of Qatar, United Arab Emirates, Ethiopia, Somalia, Bosnia HERSEK, U.K., U.S.A. in Kuwait etc..
Mr. Mohamed Rafi – (Indian Playback singer)
Ms. Lata Mangeshkar (Indian Playback singer)
Mr. Dileep Kumar (Indian Cinema Actor)
Countries visited and studied :

U.S.A. : 1982 and 2007 (visited and attended conferences)
Republic of Iraq : – 1990 (visited)
Kingdom of Jordan : 1991 (Worked and studied)
Arab Republic of Egypt : 1991-1992 (worked and studied)
France in 2007 and 2008 (visited and attended courses)
Republic of Brazil : 2006 (visited)
Netherlands: 2003 (visited)
United Kingdom (Sept./Oct. 2010 – visited)
Germany: 1982 – 2008 (visited attended medical fairs)
Republic of Syria : 1995 (visited)
State of Qatar : 2008 (visited)
Sultanate of Oman: 2008 (visited)
Republic of Yemen: 2008 (visited)
U.A.E. : -several times(visited and attended conferences)
Bahrain : several times(visited and attended conferences)
Saudi Arabia: Several times (visited – for Omra & Hajj)
Libyan Arab Republic – Feb., 2011 (Attended Int'l Islamic Soufism Conference).
Republic of Sri Lanka
Kingdom of Morocco.